The Dragons
Shane Quinn, CEO, Vix Technology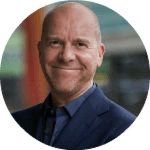 With more than 25 years experience as an executive in the Technology, Telecommunications and Energy sectors, Shane leads the team at Vix Technology. His role is ensuring the company lives up to its purpose of delivering A Better Customer Journey, excelling as a team to make transit providers more successful.
Shane previously held senior roles in Landis+Gyr (a Toshiba Company), Spark (Telecom New Zealand) and Aegis, and has worked across the European, North American and Asia Pacific markets. He holds an M.B.A. from the University of Technology - Sydney, along with Executive Development education from IMD Business School in Switzerland.
Chris Bennets, Executive Director, Transport for NSW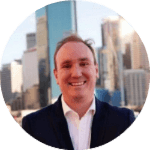 Chris is the Executive Director, Digital Products Delivery for the Customer Technology & Services Division at TfNSW. The Digital Products Delivery branch leads customer facing digital transformation and innovation to improve the customer experience for all Transport customers. Its remit includes leadership of the Transport Digital Accelerator, Opal Contactless Payments program, the Opal Travel App, the Open Data Hub and Apps program, Customer Feedback Systems, the end-to-end Opal customer experience, product roadmap and systems development, Customer channel transformation program, and all customer facing digital initiatives. The branch also leads the Future Transport Technology program and Innovation agenda. Prior to joining Transport, Chris spent 15 years leading technology product development at companies including Nokia and Hewlett Packard.
Zhanna Ermolina, Deputy Head of Smart Ticketing Solutions Department, Moscow Metro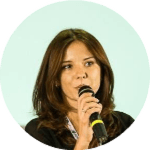 With many years of experience in the creation and commercialization of value-added technology service solutions, Zhanna Ermolina is currently in charge of Smart Ticketing solutions in Moscow Metro. She supervised such wide range of key projects and assignments as the launch of Moscow Central Diameters and Moscow Central Circle, preparation of the Moscow Metro for the FIFA World Cup 2018, regional expansion of transport Troika card, the launch of Moscow Metro App, development of new ticketing system, payment methods and reward schemes. In 2019, won the national award for the transport Troika card loyalty program.
Prior to joining Moscow Metro Zhanna had worked for Department for Transport and Road Infrastructure Development of Moscow.
The Pitchers
MaaStran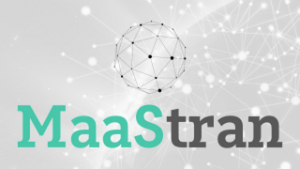 MaaStran has a unique proposition to disrupt Mobility by using blockchain to enable MaaS, multi-modal and multi-operator ticketing and integration, back office and settlement. MaaStran has a working prototype, patent pending (and published), led by 3 co-founders with over thirty years combined transport ticketing, payments, retail, back office and settlement experience in the UK and Europe. MaaStran was recently chosen as one of the top 130 startups from over 10,000 applying at Websummit in Lisbon.
Ticketeasy

TicketEasy.it is the first C2C platform fully dedicated to e-tickets. It will be the one-stop-shop for all kinds of travels and entertainment tickets. Aside from listing primary market options, Ticketeasy creates a secondary marketplace where end users can buy/sell tickets: immediate, easy, safe and fair! It distinctively offers a set of advanced tools to help customers making always the best deal and maximise market transparency and rationality in the purchase/sale process. Launched in Italy in late 2019, focused on trains tickets. In 2020 it will expand to long-haul bus and other markets.
Project Elephant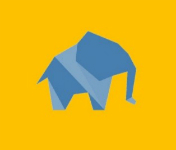 Contactless payments are great - unless you don't have a contactless card!
Bus Operators have been busy equipping themselves with equipment capable of accepting contactless payments, and this is now becoming a widespread form of payment. Operators are offer incentives for contactless payments - flat fares, daily and weekly and eventually multi-operator capping. Moving cash payment off-bus benefits the operator - better schedule adherence, less shrinkage, lower cash handling costs - so what's the problem?
In the UK there are 17m regular bus travellers - it is far and away the most popular form of public transport. 2.2m passengers*, 13%, don't have a contactless bank card. Unless this segment has an electronic means to pay, Operators will find them hard to shift to an off-bus payment model. Project Elephant addresses this problem, by issuing a Visa contactless debit card to unbanked adults and school and college students.
Passengers will sign up because their travel costs will reduce and they will get "cash-back" at a range of retailers - Aldi offers 5% and M&S 7%. People who live in the "cash-only" sector on average suffer a £1,200 per annum so-called "poverty premium", Project Elephant will go some way to eliminate it.
Elephant needs less than £25k to run a proof of concept pilot programme. Thereafter, an initial £500k investment will be paid back in 15 months.
* Of which, 1.2m are school and college students up to the age of 18
The format
3 companies are given the opportunity to do a 5 minute pitch about their new product or programme. They then have 10 minutes of questioning from the Dragons and the audience. Once all the pitches are complete the Dragons vote who they believe has the strongest product.
Though there is no cash prize or guaranteed funding for the winner, previous contestants have gone on to receive investment from buyers and venture capitalists present at the event.
Our winner will be included in our post event report, receive a dedicated announcement on our website and email campaign - and of course the opportunity to impress future partners or investors.
Our criteria for start-ups is that they must be under a £1 million in revenue, 24 months or younger and new to the event.

Alchera provides absolute, real-time data on vehicle and pedestrian counts and movements around cities and major infrastructure. We use an AI-powered software platform to do this at lower cost, larger scale and with greater reliability than current solutions.
There is an unmet demand for real-time mobility data of over £6bn per year. Sensor technologies capable of providing this information exist today and there is an increasing range and volume of data sources around a city. However, existing sources are fragmented and siloed; most potential users do not have access to these, nor can they justify the cost of bespoke new installations to generate accurate, granular data at scale.
Our platform uses advanced Machine Learning to ingest and fuse data from existing large-scale sensor and video networks around a city to build an enriched, multi-layered dataset. Our technology is rapidly scalable and provides accuracy to the level of an individual object (whilst maintaining privacy-by-design). We make this data available to owners, operators and enterprise users of city infrastructure, via an easy-to-use API, to help them understand historic, real-time and future activity and to implement new data-driven products and services.
Our largest system deployment currently in use combines thousands of sensor sources and performs hundreds of thousands of measurements every day to provide up to the minute data to transport analysts, smart mobility operators and enterprise users. This represents the only demonstration of absolute, real-time traffic counts and classifications, at city scale, in the UK today.
Our goal is to provide reliable real-time data to enable dynamic and responsive mobility applications around cities (for example: congestion management; dynamic pricing of road usage; V2X communications for autonomous vehicles; responsive scheduling of mass transit; etc.). We see this as a critical step towards realising the potential of Smarter Cities.
For more information, please visit: https://www.alcheratechnologies.com/.