02 Mar 2021
Why public transport operators must catch the customer-centricity train: Six tips for building loyalty schemes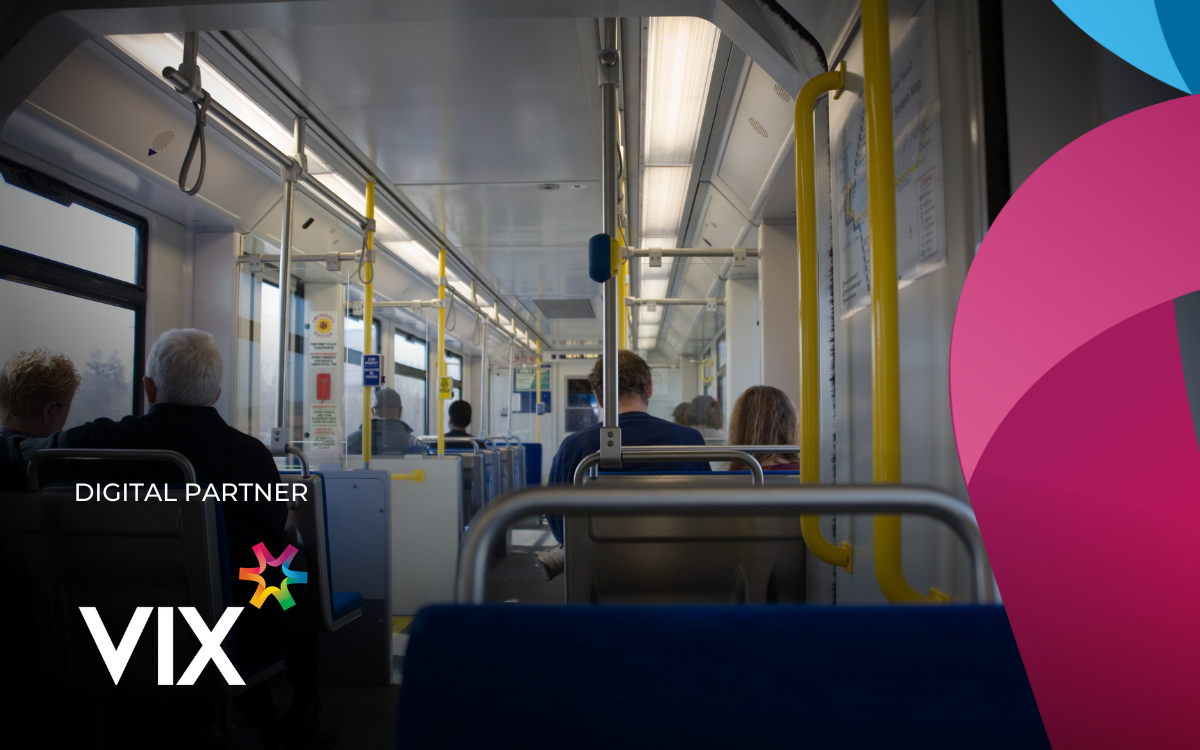 Loyalty programmes cost a fraction of the value perceived by customers, and by boosting engagement the ROI is impressive – so what are public transport operators waiting for?
Our recent community survey confirmed that encouraging riders to return to public transport is a widespread challenge for transport operators and authorities around the world. Whilst the COVID-19 vaccine rollout is underway, health concerns, high expectations around customer service and the increase of on-demand choices will continue to impact public transport ridership. In our recent webinar on the Transport Ticketing Digital platform, Tony Smith, Head of Strategic Sales Europe at Vix Technology, and Guy Culshaw, Chief Client Officer at HTK, discussed how loyalty programmes could influence passenger behaviour and help transport operators increase patronage and revenue.
During the 50-minute session – the first of Vix's A Better Customer Journey series – the pair presented a compelling case outlining why public transport operators should catch the customer-centricity train, before it leaves the station.
In the webinar – titled Encouraging riders back to public transport: Can loyalty schemes influence passenger behaviour? – the duo analysed the factors impacting ridership, and promoted loyalty schemes, which are currently not widely used in the industry, to solve critical challenges.
Here follow the six most essential takeaways tips from the presentation:
Understand customer loyalty
Customer loyalty is driven by numerous factors, and can vary "dramatically" from industry to industry, pointed out Mr Culshaw of HTK, an organisation that specialises in designing and building loyalty programmes. He listed Tesco's ClubCard and Boot's Advantage Card as two successful examples.
The prime exemplar is the Amazon Prime membership programme, which Founder and CEO Jeff Bezos recently listed as his most outstanding achievement. Given that in January 2020, before the coronavirus crisis, there were 150 million Prime subscribers, up from 100 million in April 2018, according to VentureBeat, it's hard to disagree.
While public transport operators might not offer customers free, next-day delivery, and other Prime-like benefits, they can better understand consumer habits and build appropriate loyalty schemes.
Mr Culshaw explained that there are three dimensions of customer loyalty. First: attitudinal loyalty, which might be influenced by safety concerns or travel disruptions in the transport industry. Second, intended loyalty shows a commitment to a brand or service through a paid subscription, such as Amazon Prime. Finally, habitual loyalty – where many programmes focus – encourages frequent interaction.
Consider factors impacting public transport readership
Mr Smith acknowledged that high expectations around customer service, health concerns, and the rising number of on-demand choices available to passengers are combining to threaten public transport ridership. He noted a recent European Consumer Organisation study showed 65 per cent of respondents viewed public transport as "a form of COVID risk".
However, loyalty programmes can (re)build that trust and help generate loyalty. Mr Smith identified four key factors driving consumer behaviour now: a fair price; good customer service; a great product; and, last but not least, "more than ever" they want to feel valued by a service provider.
He added that data shows consumer buying habits are also evolving, with more people embracing contactless technology, apps, digital wallets and QR codes. The travel industry must keep pace with these trends.
Realise the potential value of loyalty schemes
Given that Accenture calculated there were 3.3 billion loyalty memberships worldwide in 2017, and Bond Loyalty discovered that the average United States consumer has signed up to 14.8 such programmes, the opportunity to leverage such schemes is huge for public transport operators.
"There are significant ROIs to be had" with loyalty programmes, argued Mr Culshaw. "The actual cost of a loyalty programme is a fraction of the perceived value of customers … If, over a year, you offered a customer the perceived reward value of, say $50, on average only 60 to 80 per cent of that will be redeemed."
It's a small price to pay to increase customer engagement. Indeed, as Mr Culshaw pointed out, Stifel Financial Corp, an organisation that values brands, estimates that American Airlines' loyalty programme is "significantly more valuable than the market capitalisation of the core operation". He continued: "Loyalty is big business in the airline transit industry." Public transport operators can undoubtedly learn from that success.
Five stages to grow customer loyalty – and influence behaviours
"A loyalty programme is when we use a customer's history to personalise our relationship with them," said Mr Culshaw, underlining the importance of data management to better predict what consumers want, thus enabling a tailored, more appealing service.
For public transport operators, there are, he suggested, five stages to grow loyalty through interactions on the customer journey. For a given trip, the steps are: pre-booking; booking; pre-travel; travel; and post-travel. Capturing the data and feedback, possibly via an app, from these touchpoints enables the operator to reassess their objectives and build a complete picture of the customer.
Further, gathering the transactional, location, and other data means behaviours can be better predicted and influenced. A loyalty programme might, for instance, help customers by sharing via their smartphone timely travel updates, weather forecasts and also offer discounts for drinks just before they are about to travel.
How loyalty apps might look for public transport operators
Mr Culshaw played a short animated video illustrating the art of the possible for public transport operators and loyalty schemes. The fictional customer, Maria, was contacted via a smartphone app at every stage of her train journey.
She was sent helpful push notifications reminding her of the travel details, an offer for discounted coffee before setting off – which, if taken up, would earn her loyalty points – and the weather at the end destination, plus onward travel options. As Maria opted to walk to her final destination, rather than taking a taxi, she was awarded "green" points.
"There's nothing in that video that isn't eminently possible right now," said Mr Culshaw. "So it's worth thinking about."
Always keep the customer in mind
"Ultimately, the top reason people participate in loyalty programmes is for discounts – whether that's earning free products or services, or gaining member-only benefits," said Mr Culshaw. "They want surprises and fun competitions, too." He advised building gamification in a smartphone app and making loyalty points easily attainable. "If it takes too long, or is too difficult, to earn a reward, it will not be perceived to be valuable."
Finally, public transport operators should bear in mind the changing demands of customers, plus the shifting core demographic, and craft any loyalty programmes to match, stated Mr Smith. It's also important to consider that those in Gen Z and younger will soon dominate the workforce and are digital natives.
According to Mr Smith, they are driven by greater flexibility, social inclusion, and the environment. A loyalty programme that reflects these factors, offers green incentives, uses an invitation model, and is flexible, is likely to be popular and increase ridership.
---
Watch this webinar on-demand and access our year-round series
Sign up to the Transport Ticketing Digital and watch this webinar on-demand. You'll also gain access to our year-round series of webinars, discussions and networking. If you work for a transport operator, authority, local or national government, standards body, association or press, you can sign up completely free.
---
About Vix Technology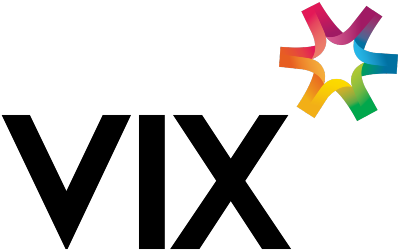 Vix Technology leads the way in transport ticketing, implementing and managing automated fare collection, payments, access and passenger information systems for customers around the globe.
---