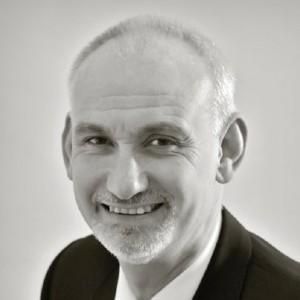 Tim Jefferson
Managing Director
,
The Human Chain/FirstPartner
United Kingdom
Tim is a senior business consultant with over thirty years of commercial and technical experience. He is a natural enthusiast for his subject in helping businesses use digital technologies to drive new revenue opportunities, strip out cost and complexity in the back end and deepen end use engagement. He uses his technical understanding of digital channels to influence and drive stakeholder understanding and thinking on how to define and bring to market new products and services in the omni channel world.
His transit ticketing experience is very broad ranging from supporting Transport for London (TfL) in defining the cEMV implementation, to currently working with payment schemes, transport operators, bank issuers, merchant acquirers and technology providers to define and develop Account Based Ticketing (ABT), cEMV, closed loop, mobile and hardware solutions. He real in-depth smartcard, mobile, NFC and payments industry (especially cEMV) knowledge and experience that he brings to the transit ticketing market place.
He has been deeply involved over the last fifteen years in driving e/mCommerce services, especially NFC/contactless working within the NFC Forum driving the technical standards required to underpin commercial roll outs. This has included using mobile enablers such as NFC/contactless, secure elements, mobile wallets, location/GPS, bar/QR codes, identity and authentication technologies such as biometrics. Tim has been working with issuers, acquirers, PSPs, card schemes, merchants, transit authorities, hotel and hospitality companies and other service and technology providers such as 3DS providers, TSMs, card perso houses UICC/SIM, secure element (SE) and OEMs to bring new and innovative solutions to market world-wide.
His recent work has been focused in helping clients under stand changing business models, legislation and regulation, de-mystifying emerging technologies and driving new digital value propositions in the financial services and transit ticketing vertical markets.
Tim is a very experienced chairman, speaker and facilitator for a number of payments, digital, mobile and cEMV transit ticketing events. Recently these have covered Transit Ticketing, PSD2, SCA, biometrics, identity, authentication, NFC/contactless, mobile payment, mobile wallets and eCommerce.
Tim is a focused senior industry figure who has proven experience of delivery within the payments, transit ticketing, mobile and wider digital sector. He brings structured thinking and analysis to any role, driving collaboration and engagement to deliver results.