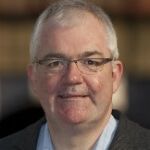 Søren Sørensen
Owner
,
SFMCON - Smart Ticketing Consulting
Denmark
Søren H. Sørensen has more than 30 years of management experience in large scale programs in the Public Transport e-ticketing, credit card and Airlines communication systems. Since 1998 Søren has operated as an interim manager for companies in need of project/program management, CEO or CTO.
The latest assignment was with Midttrafik, the second largest bus and local train Public Transport Administration in Denmark. The mission was to implement rejsekort (the Danish national contactless ticketing scheme) in the Midttrafik organization, train 2200 bus-drivers and roll out rejsekort in 800 busses and a light train network. The mission was accomplished on time.
Before this Søren has been 6 years with DSB, the Danish State Railways. 2 years after joining the program management team Søren became responsible for DSB's part of the rejsekort program. In 2012 rejsekort roll out was complete for all DSB stations nationwide.
Prior to this Søren has worked on interim assignments in the credit card (CTO), GSM roaming clearing (CTO) and Video games (CEO) business areas.
The first 15 years Søren worked with solutions for airlines reservation systems ending with 5 years as CEO.
He holds a Master Degree in System Construction (Computer Science) from Aalborg University Center, Denmark.
He finds that the present versions of E-ticketing are marketed as 'off the shelf' products but the reality is that each implementation turns out to be a major project with the associated risks to cost and schedule.
The next generation should focus on reducing risks involved in their creation and implementation while simplifying the user experience further.
Implementation of E-ticketing schemes is for some part about technology but the most important factor is the right team. Søren enjoy making teams thrive and deliver.