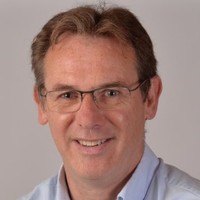 Mike Burden
Director
,
Burden Consulting
United Kingdom
Mike has over 25 years experience in transport systems engineering ranging from research into electronic payment systems in transport through to the design of smart card automatic fare collection systems and road user charging schemes. He is a Chartered Electrical Engineer, Member of the IET, Institute of Physics and the BCS. He was recently elected as a Fellow of the Chartered Management Institute (FCMI) and an Associate Fellow of the HEA. He is currently an independent consultant helping clients develop technology strategies in the Automatic Fare Collection and Road User Charging markets. His current clients include national roads authorities and technology startups. Mike has worked on projects in Europe, Asia and America and has advised clients on a range of subjects including developing technology strategies for intelligent transport systems, assisting rail operators in their approach to rail franchising in the UK and developing technology solutions for electronic toll collection and automatic fare collection systems. He has also evaluated several multi million pound contracts for government organisations.
Mike has recent experience of business development in the public sector and successful negotiation of multi-million long term contracts with major international transport agencies.
He is regularly invited to present at international conferences and has authored numerous articles and papers in the field of intelligent transport systems.