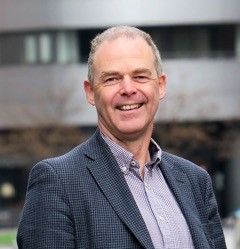 Jeremy Acklam
Integrated and Smart Travel Director
,
Transport for the North
United Kingdom
Jeremy joined TfN in 2020 with an impressive track record working in the digital technology and smart travel sectors. Most notably he co-led the development and launch of the UK's first online rail ticket retailer, Trainline, and worked on the early development and delivery of the national ITSO smartcard system.
He has extensive experience of working with operators, regulators, government and suppliers to develop account-based ticketing. He was mentored by Sir Richard Branson and has also himself supported numerous tech start-ups worldwide.
Born and raised in Hull, Jeremy currently lives in Cheshire, where he has been Chairman of the Nantwich Players Theatre for over 20 years.