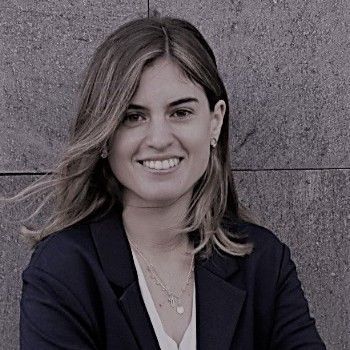 Anna Grau
Urban Mobility Senior Manager
,
Visa
Anna Grau is currently Urban Mobility Senior Manager as part of the Europe Acceptance team, leading EV Charging and Urban Mobility. Anna is responsible for driving the urban mobility agenda focusing on mass transit, Mobility as a Service, micro-mobility, and EV charging.
Prior to this, Anna has held roles in strategic consultancy firms with a strong focus on the future of urban mobility, smart cities and sustainability. She comes from Avanade (Microsoft and Accenture Joint Venture) helping companies at multisectoral level to accelerate their decarbonization agendas. Previously, she was Sustainability & Mobility Manager at Esade Creapolis and Urban Mobility Manager at Doxa Innova & Smart, where she helped to build the Smart City model in Barcelona and replicated this worldwide.
Her background positions her as an expert in the mobility and innovation space supporting public transport operators, public authorities and private companies in the transportation field. Anna has participated as International Keynote Speaker in various conferences and publications, among them, at the Australian Smart Communities Conferences and the Macao Internet + Smart City Summit. Plus, she is expert member in several forums such as the BIT Habitat, ThinkNet initiative and Co-founder of the Young IT Girls NGO, and she is professor of Digital Mobility & Smart Cities at La Salle the university.