26 Feb 2021
Bilbao's Metropolitan bus service to pilot contactless (EMV) ticketing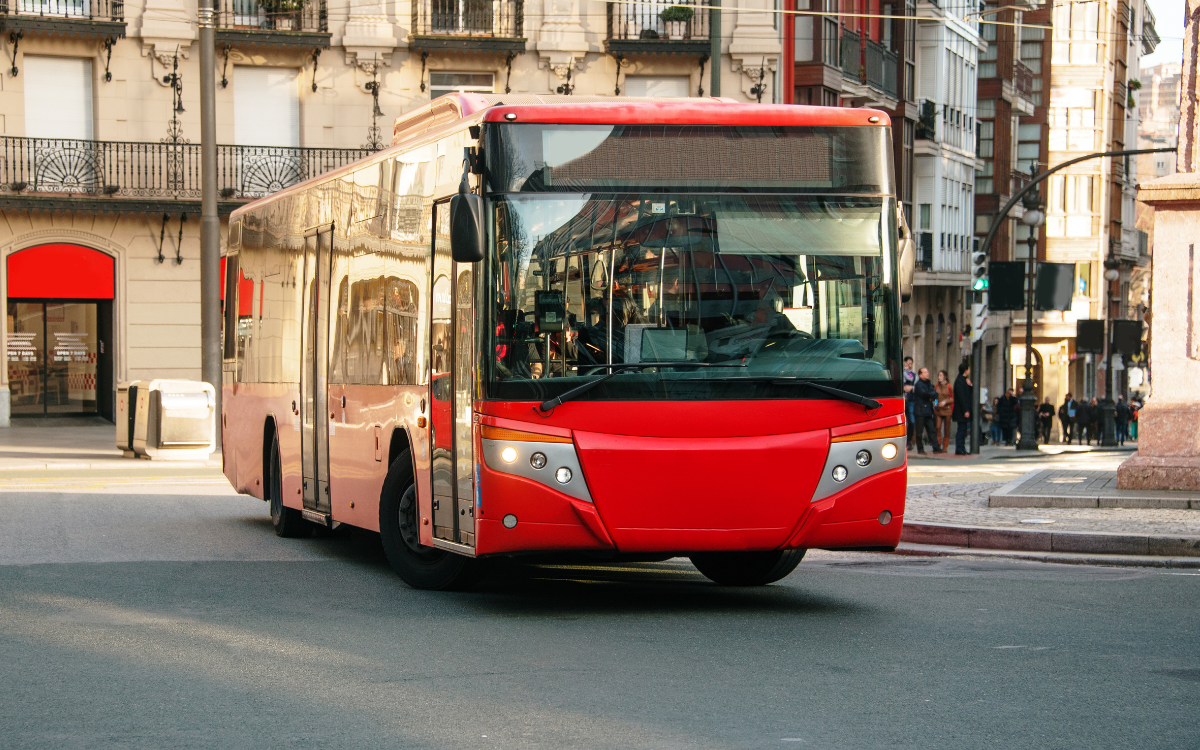 Bilbobus is working with Gertek, Littlepay, Masabi and it's partner Mastercard, to pilot contactless (EMV) ticketing, allowing passengers to simply tap their contactless bank card when boarding the bus.
The system is being trialed as a first step in bringing safe contactless payments to passengers in the Spanish city as well as attracting locals and visitors back to public transport. It gives passengers the freedom to use their contactless bank card to pay for single bus trips, with each tap costing passengers €1.35, the price of a one-way ticket.
During the pilot, onboard validation of contactless bank card taps will be provided by Masabi's Justride Validator (JRV) units, which support cEMV and smartcards (NFC). Designed from the ground up by Masabi, the JRVs possess the necessary capabilities to meet the demands of account-based ticketing, even in large cities, all at a price point that for the first time makes next-generation ticketing accessible to transport authorities and operators in towns and cities around the globe. For cEMV payments, Bilbobus is using Littlepay's gateway services with acquiring bank services being supplied by Elavon.
"With the launch of this pilot, Bilbao continues in its efforts to adapt, renovate and facilitate access to Bilbobus, implementing all possible improvements," Alfonso Gil, Deputy Mayor of Bilbao and Councillor for Mobility and Sustainability assured. "With this system, waiting times are reduced, possible concentrations of passengers when accessing buses are avoided, and the quality of service is improved. In this way, trips on Bilbobus become more agile and, above all, safe."
"As a city, Bilbao has won plaudits and a global reputation for its transportation and urban environment," said Brian Zanghi, CEO at Masabi. "Public transport is at the heart of every city, but in Bilbao it really has been core to its transformation. We're proud to be working with the City of Bilbao and our partners at Gertek, Littlepay and Mastercard to bring a world class transport ticketing and payments experience to the people who live, work and visit the city."
"It's our mission to make public transport payments simpler," said Amin Shayan, CEO at Littlepay. "We're pleased to work alongside Masabi to bring the convenience and safety of cEMV payments to Bilbao's bus users. Working together, we've created an end-to-end solution without the cost and complexity of building a platform from scratch. It's great to bring this to Bilbao, a big moment for us, as it's our first live deployment outside of the UK and Ireland."
"At Gertek we have always been committed to develop mobility solutions making it more convenient for both transport operators and passengers," said Iker Iturbe at Gertek. "We are delighted with the progress our partnership with Masabi has made so far in Spain and are excited to deliver this technology to more areas across the region."