21 Jan 2021
So that's payments sorted! But what about fares?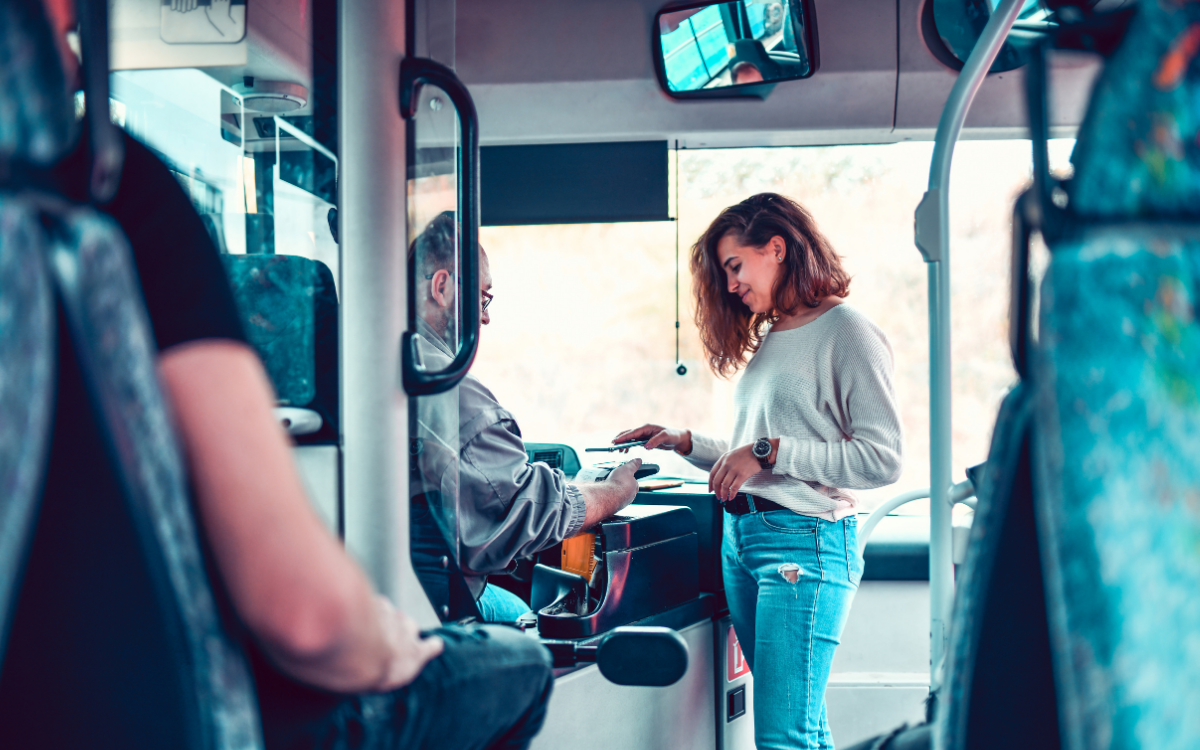 It bugs me! It's plain for all to see that the industry has been focussed, obsessed even, on diversifying the 'choice' in the means of making payment for public transport more 'convenient'. The effort of the past couple of decades, particularly in introducing 'contactless' payments has been immensely fortuitous in this past year of Covid-19. (Did anybody include 'resilience in a pandemic' as part of their business case for introducing this innovation?!!!). But does having four or more different ways of paying actually change much about the public transport product on offer (he says just reminding people the fare or ticket is NOT the product!! - I cringe when I hear that misnomer!).
But my point here is, for all the innovation and some benefits around convenience and a little progress on re-packaging 'fares-offers' (like capping or better multi-buys – eg for part-time workers), there has been little debate or progress on how fares as a concept (rather than a specific amount) are best implemented. In other words, how they might best operate within an overall fares policy or structure and crucially how they can contribute in optimising the viability of public transport networks and help our response to the climate emergency. Instead the debate has been narrow around fares-levels; usually the complaints at the time of fares increases being heaped on creaking antiquated systems that are both monolithic and difficult to change (UK rail fares being the one that comes to mind, especially as the annual above-inflation increases hit the headlines!).
It helps to go back to first-principles in order then to go on and better understand the opportunities for reform as well as some of the strange anomalies we seem to have locked-in, in present approaches, under whatever regulatory approach, to fares across modes or inter-modally.
I have a wonderful 'antique' in my collection – it's a Kaye's Patent Fare Collector; a brass box that securely collected ha'penny and penny fares on the early steam trams, registering the payment in a locked compartment. 'Stages' were the points on stagecoach routes where horses were changed at inns and, because people might alight there, they became the charging points, calculated by distance. The earliest tram and bus routes then usually had half-mile stages and the conductor went round with his box at each stage, examining the coin deposited then pressing the plunger for it to be counted and disappear – both a contactless and ticketless system back in the 1880s-90s!
Hence we had developed the traditional graduated fare, based on distance, but generally the base charge was high (eg 1d for the first half-mile) even if the increment was less (eg ½d per additional half-mile). Nominally, this initial extra 'boarding charge' for the first stage mirrored the fixed costs component of a transport operation; the overheads. The incremental rate met the variable costs (staff time, fuel, maintenance etc). This was where passengers benefitted from the accidents of history if their travel was confined to a single service, but if they had change they would have to pay an additional 'boarding charge', that annoying extra ha'penny, for the first stage.
As fares have risen with inflation, the boarding charge becomes more problematic. What has happened as a result is that services (for this and other reasons of course) have become fossilised – look how many bus services today, at least on their trunk route parts in and out of towns, hark back to their tramway days! This is partly because, to change a service, it affects people not just due to the dislocation and inconvenience of a change but because they may lose a direct service and pay more as a result!
What should have happened, of course, is that fares should rather have been made equitable (at least for the same type of service) long ago, irrespective of the need for a passenger to 'transfer' between services. In truth, economically, the disadvantaged ones should have been compensated for the inconvenience of their additional transfer and waiting times!
But what did we do instead? Well some of us created zonal fares systems. They were good in their time, principally because they arose to support a lot of one-person operation where nobody was around to explain the fares as the driver (on trams and trains and some buses) just 'drove', so the zonal concept facilitated 'self-service' (well, that's if you understood 'the map'!) and penalty fares encouraged (?) compliance (welcome to my customer-friendly service, NOT!). But at least this allowed removal of the boarding penalty, but then introduced the new anomaly that rides of the same distance could still have different fares where one crossed a zone boundary but other didn't. So we then had overlapping zones (Rhine-Ruhr tariff-union), or short distance stage-based journeys under 5km overruling boundaries instead of it being a 2-zone fare (Tyne & Wear Metro).
Other initiatives then included the Travelcard or similar weekly, monthly/4-weekly and annual 'commuter' tickets. Research found that purchasing rides in bulk, especially where marginal rides such as at weekends were free, 'bought' the promoter of the service loyalty and less resistance to fare increases as well as cash up front. But wait a minute! So we're now giving discounts of up to 35% on exactly those people who incur the additional costs of providing capacity in the peak? - all those extra trains, buses and trams?
Oh and let's have some competition, someone says….fares will come down they said (they emphatically said!). On-the-road competition went up, some traffic generation took place, but as we have seen the public transport network has shrunk overall (notwithstanding some big improvements, though it's been geographically patchy).
So what point am I making? It's a simple one really. Very few have fully understood how the wrong fares policy and fares structure restricts the development, enhancement and sustainability of the public transport network for a given overall target revenue. This is NOT an argument either way on regulation or deregulation or forms of ownership. What I mean is we have generally been choosing restrictive fares systems that blocks any progress in making our networks more efficient because every network change largely has an impact on fares for a large segment of the population and these are generally the poorer members of the community unable to bulk buy who are left paying single fares and because the network is inefficient these are either higher than they otherwise should be, or the networks are sparse with gaps in provision (geographically or time of day).
I had the privilege of helping to implement the original integrated fare system in the early 1990s in Singapore which was based on a magnetic card running stored value (later replicated on the ez-link smart card; e/z pronounced the American way, 'easy'). This discounted the 'boarding charge' element in the second and subsequent fare of any transferring passenger, so that any fare-change consequential on a bus network change had minimal impact (the 'rebate' back then was 25 cents on fares that started at 50c, or 60c aircon bus). Immediately this meant that the planning people could now tailor a network that suited the majority-flows for origins and destinations along corridors of the city or to feed the faster if slightly more expensive new rapid transit railway. Out of 2,400 buses, a staggering 600 were re-deployed; half of them as new feeders to the MRT and the rest fed back onto trunk services as demand increased. With the tool-kit of the fares-system in place, it then became an exercise focussed on matching capacity to demand, so there were fewer empty buses because longer services with an unbalanced match of capacity to demand at one end of the route or the other could be rationalised with buses re-deployed where they could earn (and serve) more. The only feature in the ticketing system not used? Capping! - which answers the other question. It is a bit of a nonsense to offer services at zero fare for the reasons previously stated; tapering would make more sense, but we won't begin dealing with that one until we decide what the economic balance is between public and private transport in the post-Covid-19 world. But we could be getting on and reforming fares? Oh yes, the William's report is due! Fudge, failure or panacea? I'm used to being disappointed. Frankly, better to start again with a target revenue and a more equitable charging system that most people probably really want, but still based on market-pricing within that target.
Join our community on the Transport Ticketing Digital platform
Transport Ticketing Digital is a year-round series of interactive webinars, discussions and networking for our global community of transport operators and authorities. Join the platform to watch live case studies, interviews and product demos and access our growing archive of on-demand content.