15 Oct 2020
Deploying Technology for Resilient Mobility During and After COVID-19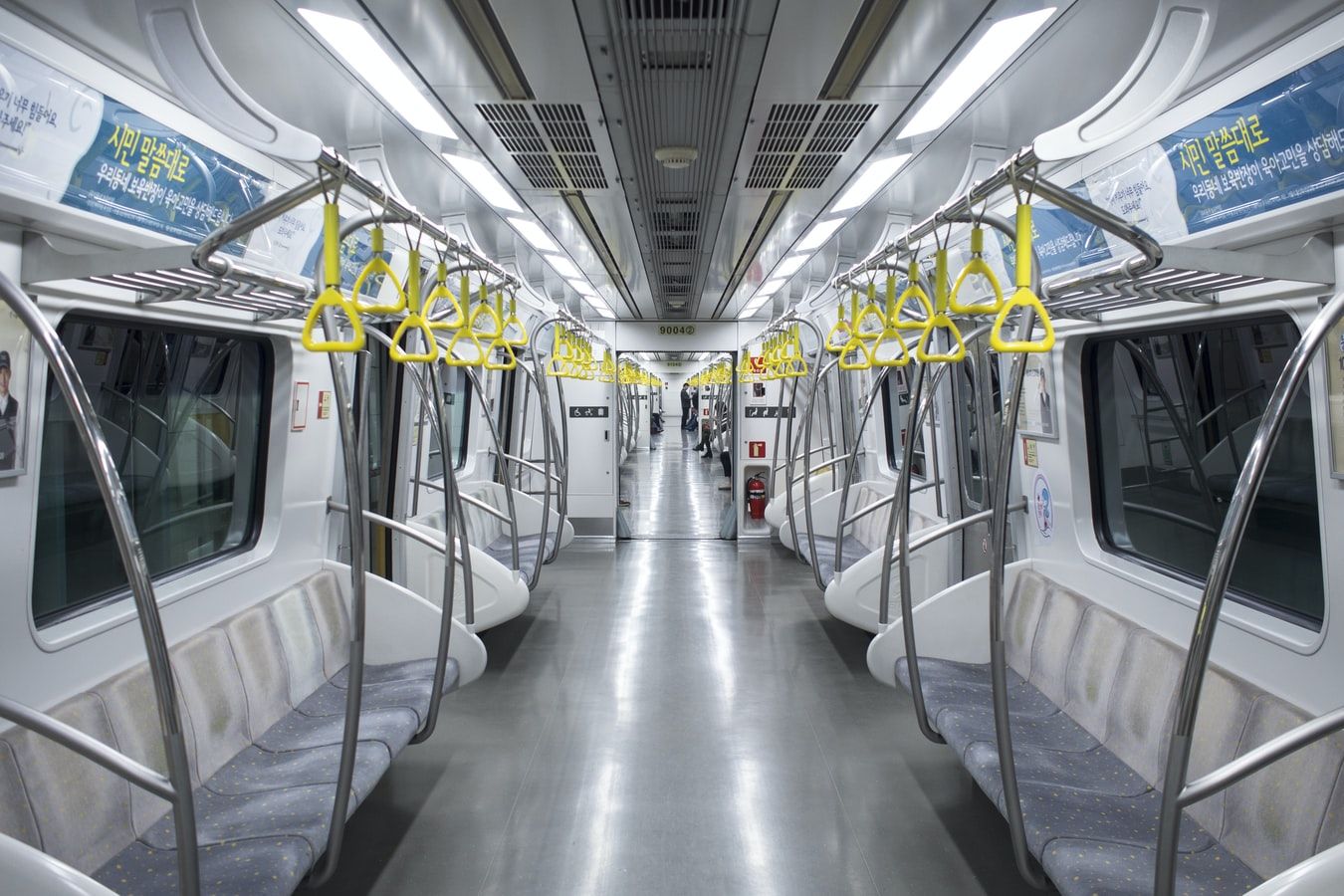 Like most aspects of our personal and professional lives, the COVID-19 pandemic has had a dramatic effect on the world's transportation systems. In particular, public transportation has seen decreases in passenger numbers and revenue due to fears of exposure when travelling in enclosed spaces. The widespread adoption of work-from-home schemes and distance learning has also resulted in decreased demand for public transit.
Communities, regions and countries will transition through the various stages of recovery at differing rates, making it difficult to prescribe specific solutions to a quickly-evolving challenge. However, a comprehensive strategy which leverages proven technologies can help lead transportation decisionmakers to solutions which can both mitigate the current spread of the virus and help to prevent future outbreaks.
Innovative technologies such as contactless fare collection, data-based journey planning, virtualised smartcards, virtual ticketing agents and reward, loyalty and advertising platforms can support cities in managing the spread of COVID-19, while simultaneously making their transportation networks safer, more efficient and more resilient over the long term. These technologies have already been proven and implemented around the world, both in large and small cities and regions.
Removing touchpoints with contactless technology
Because viruses can live on surfaces for hours or even days, we must reconsider the number of touchpoints involved in our daily routines and how we can minimise their use. This is particularly important for public transportation, where surfaces such as ticketing machines, gates, buttons, and seats are touched thousands of times per day.
Contactless payments and account-based fare collection are some of the most effective ways in reducing touchpoints in the transportation ecosystem. Contactless payments in London has already been hugely successful with more than 60% of all Pay As You Go transactions being paid this way. With traveller's being able to pay by a token already in their pocket, can increases trust in public transport. In account-based fare collection systems, a passenger's centrally-managed transport account is linked to a token in the form of a QR code, smart card, student ID, contactless bank card, virtual card, or mobile device. Once the token is authenticated and linked to the passenger's account, funds or credits are automatically deducted to pay for the journey. In addition to eliminating touchpoints such as gates, these collection systems also remove the need for onboard cash collection. Retail partnerships enable cash-preferred or cash-dependent customers to purchase and replenish contactless fare products. Technologies like Cubic's TouchPass can be deployed in as little as three months, providing rapid relief to regions which have not yet adopted account-based fare collection. Montana's MET Transit System is the latest agency to implement this solution in August 2020.
In the long term, mobile devices could remove the need to tap entirely. RFID and BLE beacon technology can be used to enable fully hands-free, Be-In/Be-Out (BiBo) solutions. BLE beacons provide app-based access to travelers with BLE-enabled smartphones, while RFID tags can be worn or attached for wheelchair users, passengers with limited mobility, and those without a BLE-enabled mobile device.
Other innovations can also be used to reduce in-person interactions between passengers and ticketing agents such as Cubic Virtual Ticket Agent (VTA) capabilities, which allows a ticket agent to deliver key customer service functions including selling fare cards and tickets, answering questions and troubleshooting, all via remote video. This technology has been deployed in Singapore.
Leveraging mobile devices to modify behaviour
Given the importance of limiting large crowds to slow the spread of viruses, transit agencies must work to incentivise behaviour that spreads out passenger crowds as much as possible. To do this, we need to understand why customers make their individual travel decisions. Passenger data can be analysed to identify patterns in passenger behaviour and to create new solutions for facilitating physical distancing.
Cubic's Mobile for Travelers solution provides a trusted journey planning tool for customers across multiple modes of transportation. By combining ticketing, account management, and real-time transit tracking in a single application, Mobile for Travelers allows customers to keep track of flexible route configurations, delays and disruptions. Agencies can communicate service alterations to customers in advance or in real-time, allowing passengers to make mobility decisions based on reliable information. Widespread adoption of journey planning applications could also be leveraged for contact tracing solutions, both for COVID-19 and for potential future pandemics. Since September 2020, LA travellers can use the TAP mobile app to transfer a physical TAP card to their Apple Wallet as well as purchase stored value and passes, plan transit trips and manage their TAP account settings along with various multi-modal programs such as Metro Bike Share.
For public transit agencies, Cubic Interactive, a loyalty, incentive and advertising solution provides an effective tool for influencing traveler behaviour. Agencies can develop custom loyalty programs to encourage healthy mobility choices and to ease crowding by shifting demand away from peak times. These loyalty programs are also capable of generating revenue through brand and advertising integrations and has been successfully implement in Miami.
Building long-term MaaS habits
These key technology innovations are capable of delivering immediate impacts to public transit agencies responding to COVID-19. However, a long-term vision for the recovery of the transportation industry must consider the entire transport network holistically, including both public and private transportation modes. Mobility-as-a-Service (MaaS) is required to break out of transportation silos and deliver the safest and most effective transportation solutions.
For the transportation industry to remain resilient in the face of future pandemics and other emergency situations, it must be able to implement comprehensive, multi-agency and multi-modal responses. An overarching strategy is required to manage relationships between public and private transit operators, enabling coordinated actions and helping to distribute demand across the entire network. The benefits of collaboration extend beyond public safety and streamlined fare payment, as integrated systems can facilitate the automation of business processes and improve the overall experience for the end user.
As we work to further overcome the current crisis and prepare diligently for future possibilities, we must pursue the technologies which will make the transit industry safe, efficient, and equitable for all passengers.
Please read Cubic's whitepaper to learn about other technologies that can be leveraged to adapt and thrive during and post COVID-19.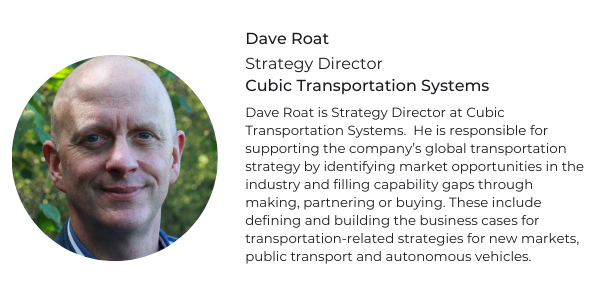 Join our community on the Transport Ticketing Digital platform
Transport Ticketing Digital is a year-round series of interactive webinars, discussions and networking for our global community of transport operators and authorities. Join the platform to watch live case studies, interviews and product demos and access our growing archive of on-demand content.