10 Feb 2021
Contactless payments in public transport: Five essential factors for success from operators who've been there and done it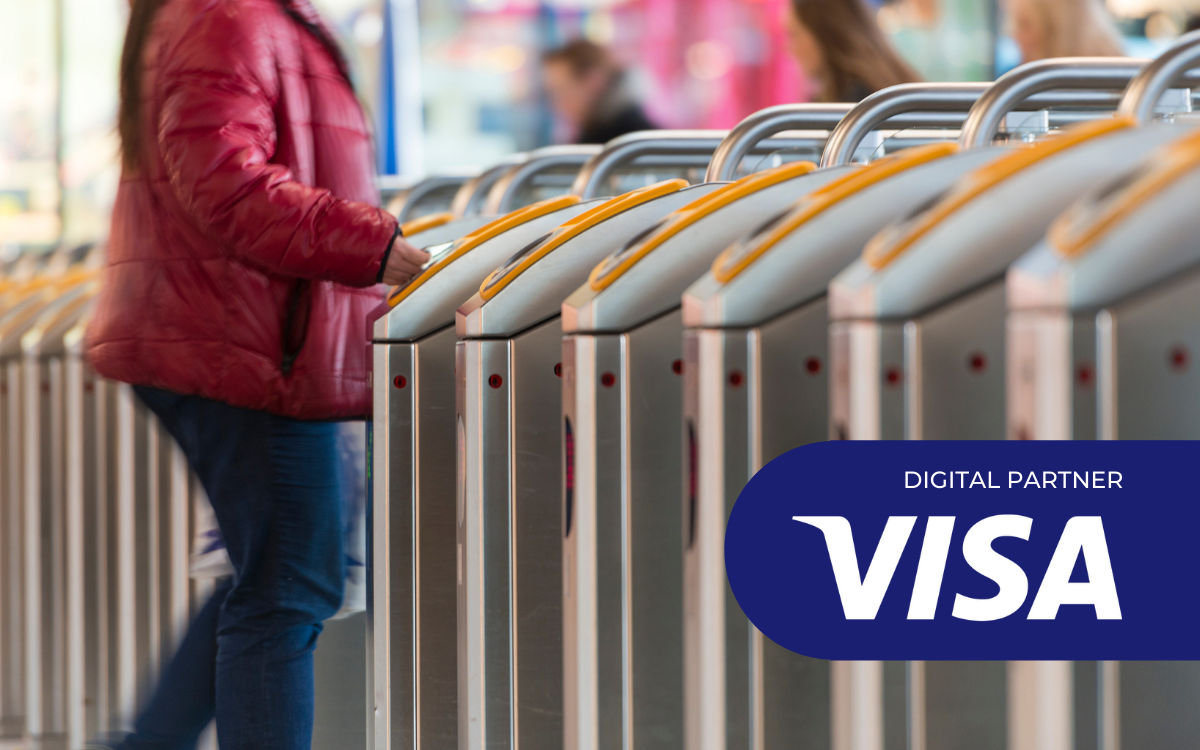 What are the benefits of contactless ticketing? As we accelerate towards cashless societies worldwide, albeit at different speeds depending on the region, how can providers ensure no one is left behind? And what is the future of contactless payments in public transport?
These were the key questions a four-person panel tried to answer on January 27, 2021, as part of Transport Ticketing Digital. The 40-minute discussion, titled The Rise of Contactless Payments in Public Transport, featured expert insights from Ana Reiley, Head of Delivery for Global Urban Mobility at Visa, Roman Latypov, First Deputy Chief Executive on Strategic Development and Client Work at Moscow Metro, RioCard Chief Executive Cassiano Rusycki, and Martin Bell, Product Owner of Contactless (EMV) Ticketing for Transport for Greater Manchester.
Here follow the five most important takeaways from the panel discussion.
1. To maximise social inclusion show the value of contactless travel
The gallop of technology is thrilling, but while some may view tech as the great enabler, others require more convincing. There are two approaches to boost the numbers of people using contactless payments for public transport: the carrot and the stick. As is often the way, a combination of the two works best.
In Brazil, for instance, 35 cities "do not accept cash payments on public transport", according to RioCard's CEO, Mr Rusycki. He also states that from 2019 to last year, there was a 330 per cent jump in contactless payments across the country's retail sector.
In the travel industry, uptake of RioCard's closed-loop smart card is good, he insists, though he acknowledges there are challenges associated with contactless (EMV) ticketing. 40 per cent of Brazil's population are unbanked and many of those who do have access to a bank account tend to cash out their salary, manage their financial lives with cash and then use their smart card for travel payments.
Large scale adoption in Russia has taken some time, but people are now convinced of the benefits, thanks to promotions and discounts, reveals Mr Latypov. In 2016, when Moscow Metro – "the largest in Europe" – launched a contactless pilot programme, only 8,000 transactions were made. But soon, travellers were sold on the concept when they realised they could save time and money. The number of transactions has doubled every year since 2017, hitting 52 million last year despite a 50% drop in ridership due to the pandemic. Mr Laypov predicts the number of transactions will double again in 2021 to 100 million.

2. A collaborative approach will maximise the potential of contactless
To maximise the potential of contactless payments on public transport it requires "industry-wide cooperation together with operators and authorities", posits Mr Bell. He points to Transport for London's longstanding open-data policy, often held up as an exemplar around the world of what is possible with a progressive mindset and multi-stakeholder backing.
3. Generating the trust of customers is business-critical
Naturally, prospective users of contactless payment systems are wary about how their data might be used, at least initially. "When we implemented this system five years ago, people didn't want to use their mobile phones and banking cards at the turnstiles, because they were afraid of fraud and didn't want to expose their banking data," says Mr Latypov.
But to achieve mass engagement, the trust issue can – and must – be overcome by educating and reassuring customers. Mr Latypov says that to convert people concerned about their security and privacy required a lot of persuasion via marketing. Once they realised that the Moscow Metro had no access to banking data, they committed to contactless.
Ms Reiley agrees that gaining trust is imperative, but also vital is offering customers "options and products that are efficient, provide security, are frictionless, as cost-effective as possible". It's a hard balance to strike, admittedly. "You need the customer to have confidence in the system, and you can positively do that, by introducing pay-as-you-go – rather than pre-pay – products," she continues. "It's about empowering the customer and allowing them to select the product that bests suits them."
4. The coronavirus pandemic has accelerated the shift to contactless
While the fallout from COVID-19 has led to a significant reduction in public transport usage, across the world, it has, paradoxically, accelerated the shift to contactless payments – because of health worries. Moscow Metro rolled out advertisements emphasising the safety of contactless payments, and the results have been impressive.
"We made it impossible to pay cash for a bus journey – the user has to either have a transport card or use contactless – and on the metro, we enjoyed 25 per cent growth, even though the number of passengers dropped by half [due to the pandemic]" says Mr Latypov.
Mr Bell notes that because of the pandemic, many more people have sought to use bikes. His organisation has been quick to evolve its contactless offering. "The profile and uptake of cycling in our region has drastically changed in the last year," he says. Looking at next steps, Mr Bell states it would be "incredibly beneficial [for customers] to be able to tap that same card that you just got off the tram with and get discounted travel, or capped travel across both the last mile of your cycle journey and the five miles that went before it on the tram".
5. Investors must understand the ROI is not immediate – and more than financial
A "significant" investment is required to switch to a contactless, pay-as-you-go product, says Mr Bell, and also "faith in the direction of travel" from financial backers. The return on investment will not be immediate, certainly. "The business case is a bit of a slow burn, but it is not just about financial return: there is payback via cleaner air because of reduced road traffic," he argues.
Transport for Greater Manchester was able to look at TFL's pioneering success, and the demonstrable improvement in patronage achieved in and around the English capital by introducing contactless EMV – making transport easier for customers and removing barriers.
The move from pre-pay ticketing to PAYG (Contactless) also gave Transport for Greater Manchester richer data-driven insights into usage that allow them to make important operational decisions that in the long run could save them hundreds of thousands of pounds.
This chimes with Mr Latypov. "Being honest, the [ROI] that we got from contactless payments was very gradual," he says. But there is a considerable reduction in costs to factor into the business case. "Using contactless reduces the cost of buying, printing and distributing tickets, and maintaining ticket offices and vending machines."
Finally, contactless payments are a win-win, for both operator and customer, because waiting time is minimal, and therefore journeys are smoother. Mr Latypov adds: "The queues for our ticket offices have decreased so much in the last few years, and this is a very substantial impact."
Watch this panel on-demand and access our year-round series
Sign up to the Transport Ticketing Digital and watch this panel discussion on-demand. You'll also gain access to our year-round series of webinars, discussions and networking. If you work for a transport operator, authority, local or national government, standards body, association or press, you can sign up completely free.