22 Feb 2021
Conduent Transportation and Flowbird Selected to Equip Paris Ile-de-France Mobilités' Buses and Trams with Next-Generation Onboard Ticketing Platform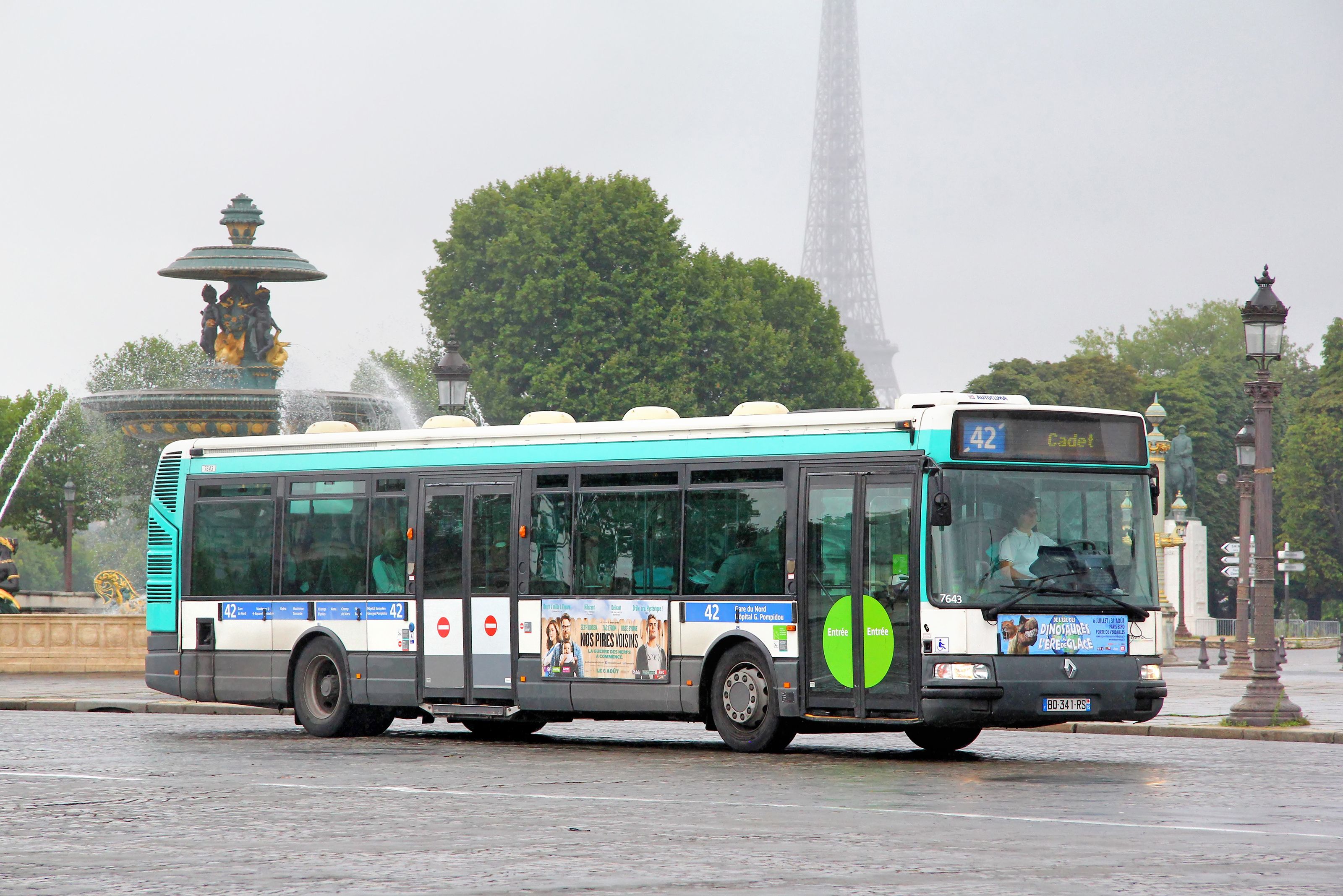 On behalf of its members and the transport authority Ile-de-France Mobilités, Comutitres has selected Conduent Transportation and Flowbird to replace all Ile-de-France bus and tram onboard ticketing platforms with next-generation technology. The Ile-de-France region has a population of approximately 12 million who take about 9 million trips every day on public transport.
Comutitres, which is in charge of ticket management for public (RATP, SNCF) and private (Optile) transport operators on behalf of Ile de France Mobilités, has chosen the Conduent-Flowbird alliance to install a modern onboard ticketing platform to replace outdated equipment across the transit network. In this newly awarded 10-year contract, Conduent and Flowbird will design, install and maintain the driver consoles, ticket validators, central units and communication devices on board the region's public-transit vehicles.
"The modernization of the Ile-de-France ticketing system is continuing. Ile-de-France Mobilités aims to make life easier for the millions of people using public transport in Ile-de-France thanks to some of the most modern ticketing services in the world. This project is a new stage in our ambitious strategy to transform ticketing," said Laurent Probst, Managing Director of Ile-de-France Mobilités.
"It is a source of great pride for Comutitres to see, through this contract, the convergence of the needs and requirements of transport operators in the Paris region with the desire of Ile-de-France Mobilités to implement a common range of ticketing equipment and onboard systems," said Eric Lainé, Managing Director of Comutitres. "Conduent Transportation and Flowbird will help us to implement the desired solution thanks to their experience and expertise in ticketing system modernization projects."
This new onboard ticketing platform will be one of the largest of its kind based on Information Technology for Public Transport (ITxPT) specifications, which are increasingly becoming an industry standard. The ITxPT association provides specifications and guidelines for open architecture, data and interoperability between IT systems, for public transport and other mobility services.
"More than ever, solutions that encourage modal shift to public transport and optimize the management of urban spaces are at the heart of the needs of city dwellers. The choice of Comutitres to implement open and interoperable technologies fully attests to this," said Bertrand Barthelemy, CEO of Flowbird. "With our 600 high-tech engineers in France, specializing in urban mobility, we are pleased to bring our skills and expertise to support Comutitres in the renewal of ticketing in the Ile-de-France region."
"Comutitres has a bold vision of a modern, technologically advanced system that will equip the buses and trams of the Ile-de-France region and become a model for the world," said Jean-Charles Zaia, General Manager, Public Transit at Conduent Transportation. "Given our more than 50 years of expertise in this area, our team is well positioned to help Comutitres implement an onboard solution at scale for one of the largest transit systems in the world. Ile-de-France transit authorities and operators have been valued clients of Conduent for more than 25 years, and we're honored to expand our partnership on this major project."
Join our community on the Transport Ticketing Digital platform
Transport Ticketing Digital is a year-round series of interactive webinars, discussions and networking for our global community of transport operators and authorities. Join the platform to watch live case studies, interviews and product demos and access our growing archive of on-demand content.