12 Mar 2021
A practical roadmap for mobile ticketing: Six top tips for successful deployment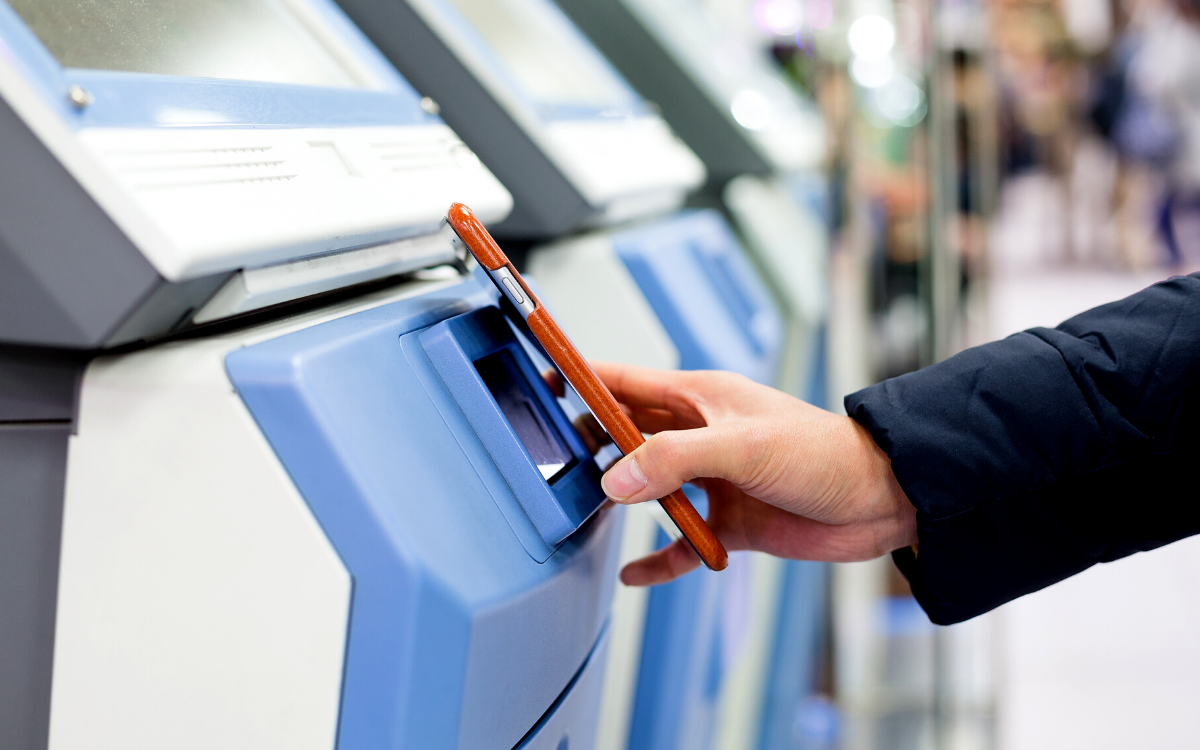 As public transport operators, local authorities and governments look to drive efficiencies, encourage ridership and boost customer satisfaction, offering a mobile ticketing solution makes sense – and these are the things to consider.
Is mobile ticketing the answer to enable transit authorities to transform their network and digitise services while avoiding a significant investment?
What are the benefits of mobile ticketing in public transport, and what are the key challenges and considerations when planning the deployment of such a scheme?
These were among the core questions a panel of three experts set out to answer in a recent session – titled Mobile Ticketing in Public Transport. A practical roadmap for successful mobile ticketing deployment – as part of the Transport Ticketing Digital webinar series.
The coronavirus crisis has accelerated the digital agenda. Public transport operators, local authorities, and governments are always looking at driving efficiencies, encouraging ridership, and enhancing customer satisfaction across public transit networks. Now, then, is the perfect time to adopt mobile ticketing.
This unanimous conclusion was reached by the panellists, Michelle Whitney, Revenue Operations Supervisor for the Regional Transportation Commission of Southern Nevada, Uri Appelbaum, Manager of project and technology in the Ministry of Transport Israel, and Michael Wevill, Swift Development Manager for Transport for West Midlands. 
Here are the six most essential takeaways from the webinar, moderated by Mike Burden, Director of Burden Consulting.
1. Consider the benefits of reducing cash payments on public transport
Updating an "antiquated" fare-collection system was a key driver for the Regional Transportation Commission of Southern Nevada to deploy mobile ticketing six years ago, revealed Ms Whitney. "Because we cover Las Vegas, there are a lot of tourists and cash pumping through the network," she said. "We wanted to reduce cash acceptance and the associated operational costs, and mobile ticketing was the best option." Today 30 per cent of payments are made on the network via the smartphone app. Before the coronavirus pandemic struck, the app "attracted many more riders", and analysis indicated 15 per cent of cash fares were lost to operating costs. In contrast, mobile ticketing eats up about half that percentage. Mr Appelbaum added that because vehicle operators don't need to collect cash, they can "be focused on driving", ensuring a more efficient service.
2. Mobile ticketing attracts younger users …
With more digital natives entering the workforce, mobile ticketing on public transport is an obvious next step. This demographic has "lives that revolve around their smartphones", said Mr Wevill, which is why taking up a frictionless transport app is likely to be impressive. They might even prefer an app to a smartcard, meaning transport operators could consider leapfrogging that innovation. In Israel, the Ministry for Transport has been driving a "no-cash policy" to speed up adoption and satisfy younger riders who value convenience, Mr Appelbaum said. "In the major metropolis – Tel Aviv, Jerusalem, Haifa – we cancelled cash [payments] and left it only as an option for senior citizens."
3. … But make sure you don't leave those who are not tech-savvy behind
However, all three panellists stressed that mobile ticketing on public transport is not a complete solution. Instead, it should be one of several options offered to customers to pay for their ride. While cash fares can be gently discouraged – perhaps with discount incentives for using the app, for example – it's clear coins and notes still have a role to play in the economy, especially for those who are not tech-savvy. The same is true for the many people who are "unbanked" and don't have access to a bank account. "In Southern Nevada, about 70 per cent of the population is unbanked," said Ms Whitney. "No wonder we have so much cash flowing through our system." Her team added a mobile app function to enable these unbanked users to transfer cash into electronic funds in over 300 retail locations. 
4. Gather feedback from customers and other stakeholders to improve the product
As with all new products, it's critical to gather feedback from customers and stakeholders and tweak the offering accordingly, said Mr Appelbaum, who helped launch a mobile ticketing system with QR technology in December. "From day one, when we launched the service as a pilot, we had videoconferences twice a day with all the relevant players – bus operators, app providers, and NGOs," he said. This lean, collaborative approach allowed quick and iterative updates. "It was a rough couple of days, but after a week, we had almost no failures." He added: "It is imperative to communicate with the public to tell them that it's a new system, a pilot."
5. Learn from the lessons of others who have implemented mobile ticketing
Before the Regional Transportation Commission of Southern Nevada rolled out its app in a bid to reduce cash payments, the team sought expertise from organisations that had already adopted mobile ticketing. "We did a lot of research and talked with our peers and other transit agencies," she said, "because we wanted to learn lessons and avoid potential pitfalls." Again, consumer feedback proved essential in shaping the product. "We did a lot of surveys and put a lot of boots on the ground, talking and listening to our customers to see what they wanted. We didn't want to launch a mobile app that was never going to get used."
6. Keep it simple – and remember, it's not a competition
Finally, Mr Wevill underlined that transport operators can launch a simple mobile ticketing app in a timely and cost-effective way – and without lots of confusing and unnecessary features. "Don't bite off more than you can chew," he advised. "At Transport for West Midlands, we had things in place – such as paper ticketing – some things that we migrated to smartcards, and then things we migrated to mobile. The point is, you don't need to throw everything out and start again." He added: "Remember, the mobile app isn't the answer for everybody, and I'm yet to hear of an app that is the answer for everybody. Ultimately, it's not a competition between ticketing technologies."
---
Watch this panel on-demand and access our year-round series
Sign up to the Transport Ticketing Digital and watch this panel discussion on-demand. You'll also gain access to our year-round series of webinars, discussions and networking. If you work for a transport operator, authority, local or national government, standards body, association or press, you can sign up completely free.
---